Social Media Marketing Services
In a world where social media defines connections, conversations, and brand influence, DIGI PLASIA is your partner in harnessing this dynamic force. Our Social Media Marketing services are designed to amplify your brand's voice, resonate with your audience, and drive impactful engagement. With strategic expertise, creative finesse, and a deep understanding of platforms, we're here to craft a compelling digital narrative that sets your brand apart.
Brand Monitoring
Social Media Management
Setup & Custom Profile Design
Social Media Contests
Elevating Brand Growth Through Social Media Marketing
In the dynamic realm of business, social media stands as a powerful catalyst for growth. At DIGI PLASIA, we're committed to showcasing how social media can transform your business landscape.
The Power of Connection
Audience Engagement: Social media provides a platform to interact with your audience in real time. Engaging content, timely responses, and interactive campaigns foster a sense of community around your brand.

Brand Visibility: With billions of users active daily, social media ensures your brand stays visible and relevant. Consistent posting and active participation enhance brand recall and recognition.
Fueling Business Growth
Lead Generation: Social media platforms are fertile ground for lead generation. Targeted ads, engaging posts, and compelling offers drive traffic, converting leads into loyal customers.

Increased Web Traffic: Sharing valuable content directs users to your website, boosting website traffic and improving SEO rankings.
Enhanced Customer Engagement
Real-Time Interaction: Directly engage with your audience, addressing their queries and building authentic connections.

Customer Feedback: Receive instant feedback, helping you tailor your products or services to better meet customer needs.
Building Brand Loyalty
Customer Insights: Social media facilitates direct communication with customers, providing insights into their preferences, needs, and opinions. This data informs business decisions and product development.

Brand Advocacy: Engaging content sparks word-of-mouth promotion. Satisfied customers become brand advocates, sharing their positive experiences with their networks.
Our Social Platforms
At DIGI PLASIA, we specialize in harnessing the potential of a wide range of social media platforms to elevate your brand's online presence and drive impactful engagement. Our expertise spans across various platforms including:
YouTube: Create and share compelling video content that educates, entertains, and builds a loyal subscriber base.
Instagram: Showcase your brand's visual identity, connect with audiences through stories, and foster a community of engaged followers.
Pinterest: Inspire users with visually appealing pins, catering to diverse interests and driving traffic to your website.
Twitter: Stay current with real-time conversations, trends, and updates, building brand awareness and engagement.
TikTok: Harness the power of short-form videos to captivate a youthful audience and participate in trending challenges.
LinkedIn: Establish professional connections, share industry insights, and position your brand as a thought leader.
Facebook: Engage with a global audience, run targeted ads, and create a brand presence that resonates.
Tumblr: Share multimedia content, blogs, and connect with a community of like-minded individuals.
Flickr: Showcase your visual content and engage with photography enthusiasts and potential customers.
Reddit: Participate in niche communities, share valuable content, and engage in discussions relevant to your industry.
Snapchat: Engage the youth with ephemeral content, interactive Lenses, and authentic Stories.
Threads: Foster intimacy by sharing personal moments within a private circle, fostering meaningful connections.
TikTok: Captivate a diverse audience using short-form videos, participating in trends, and igniting creativity.
Moj: Leverage the rise of short-form video content, share relatable videos, and partake in trending challenges.
And many more platforms like WhatsApp, Snapchat, Sharechat, Koo, Chingari, Josh, Flik, Moj, Kutumb, Leher, Mitron, MX Takatak, Hipi, Houseparty, Threads, Messenger, Telegram, WeChat, Quora, Skype, Viber, Bigo Live, Discord, Meetup, Classmates, and Twitch.
Our proficiency across this diverse spectrum ensures that your brand message reaches the right audience on the platforms most relevant to your business, fostering engagement, visibility, and growth.
Navigating Success
At DIGIPLASIA, we've perfected a comprehensive process for social media marketing that propels your brand towards remarkable digital success:
Our Core Services
Experience the transformative impact of our core social media services as we empower your brand's visibility, engagement, and growth in the dynamic and ever-evolving digital landscape. With our holistic approach, you'll thrive in the digital realm and beyond.
Engaging Content
In the fast-paced digital world, captivating content is key. Our creative team crafts content that not only captures attention but also resonates with your audience, sparking meaningful interactions and fostering a genuine connection.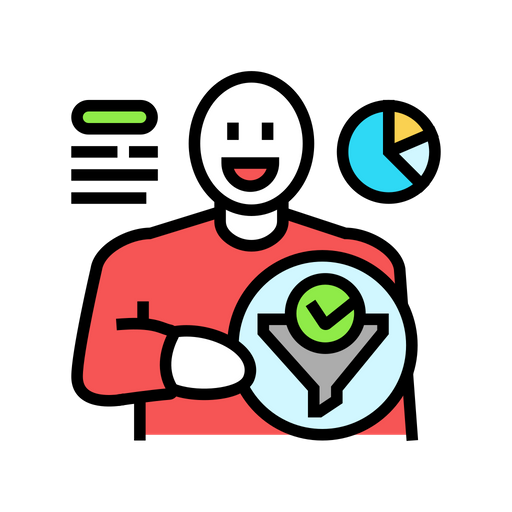 Account Manager
Your brand deserves undivided attention. Our skilled account managers work closely with you, understanding your unique needs and executing strategies with precision, serving as your trusted partner in achieving digital excellence.
Engaging Community
Building a loyal community around your brand is our priority. We engage with your audience authentically, responding to comments, messages, and interactions, nurturing relationships that go beyond the digital realm.
Strategic Advertising
Cutting through the digital noise requires strategic finesse. Our targeted lead generation and awareness campaigns are strategically designed to engage your ideal audience, converting them into valuable leads and loyal customers.
Influencer Partnerships
Harness the power of influencer partnerships to amplify your brand's reach and credibility. We identify and collaborate with influencers who align with your brand's values, driving authentic connections and enhancing your online presence.
Performance Insights
Knowledge is power, especially in the digital landscape. Our detailed monthly reports provide you with actionable insights into growth metrics, engagement trends, and the effectiveness of your campaigns, enabling data-driven decisions.
Organic Traffic - Increase
Average Visit Duration - Increase
Pages Per Session - Increase
Why Choose Us for Your Digital Journey
Discover why DIGI PLASIA stands as your ideal partner in the digital landscape:
Proven Excellence
Delivering consistent, measurable results is our hallmark, with a history of empowering brands in their digital endeavors.
Tailored Strategies
Your brand is unique, and so is our approach. Our strategies are finely tailored to align with your goals and industry.
Creative Brilliance
Our creative team crafts compelling content that not only engages but also leaves an indelible impact on your audience.
Data-Driven Success
Informed decisions drive our strategies. We meticulously analyze data to optimize campaigns for exceptional outcomes.
Frequently Asked Questions
By implementing these effective our SEO strategies, you can improve your website's search engine ranking, attract more traffic to your site, and ultimately grow your business. Remember that SEO is an ongoing process, so it's important to continually monitor and update your website to ensure that it remains optimized for search engines.
Supercharge Your Sales by 3x with Our Social Media Magic
Discover Bespoke Social Media Marketing Solutions
Ready to stand out in the digital realm? Dive into our exclusive social media marketing solutions, designed to illuminate your brand's journey. Join us on a distinctive path to digital excellence.